Il funnel è il percorso di conversione che l'utente attraversa per passare da visitatore a cliente.
Il funnel, o imbuto, rappresenta il percorso che gli utenti imboccano quando visitano per la prima volta il sito di un'azienda e che percorrono fino a diventare veri e propri clienti. A tal fine, i marketer mettono in atto un insieme di strategie con lo scopo di indirizzare ed accompagnare l'utente lungo tutto il funnel.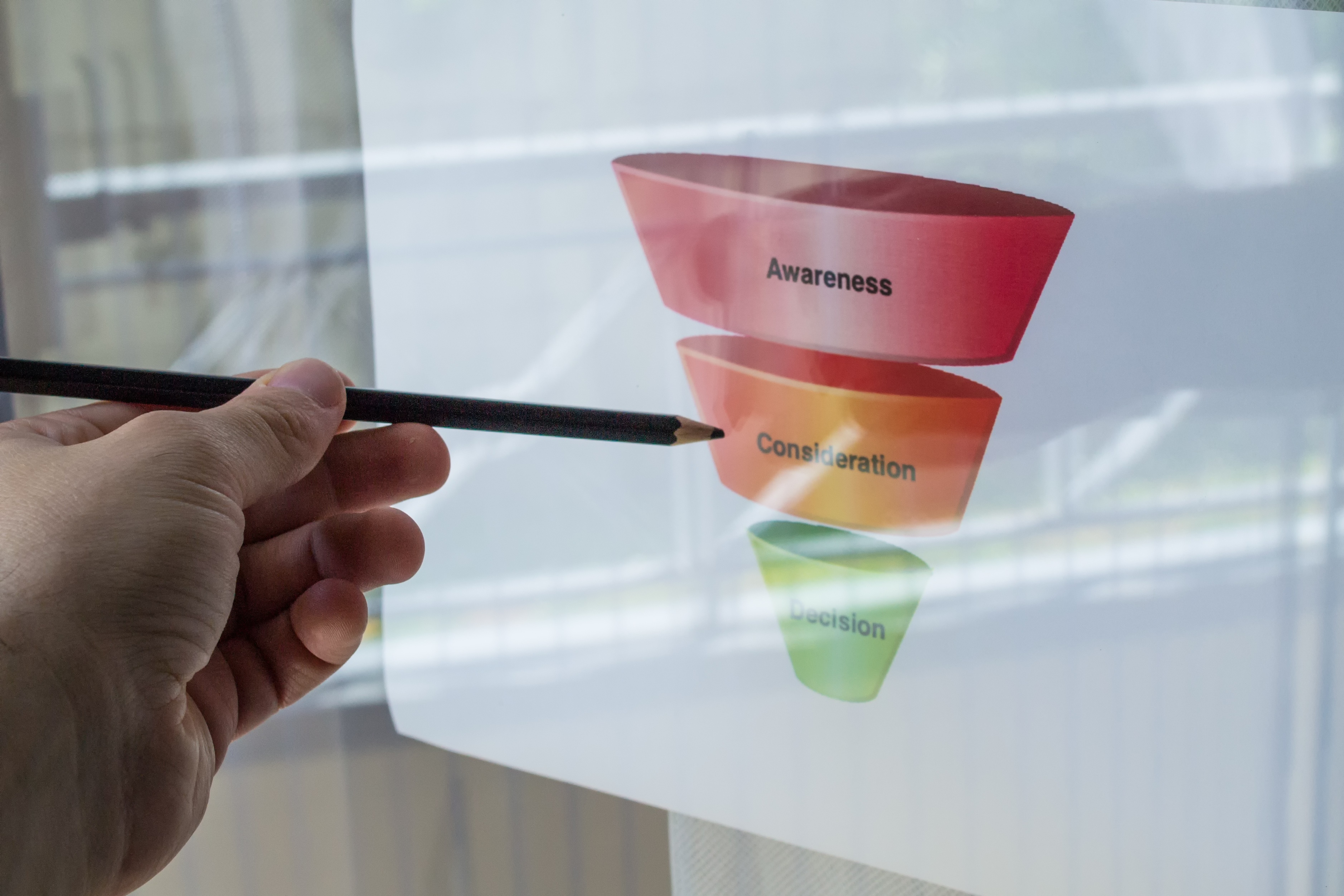 Il funnel può essere suddiviso in tre diversi fasi:
la parte superiore, Top of the Funnel (TOFU);
la parte mediana, Middle of the Funnel (MOFU);
la parte finale, Bottom of the Funnel (BOFU).