by:
Delmonte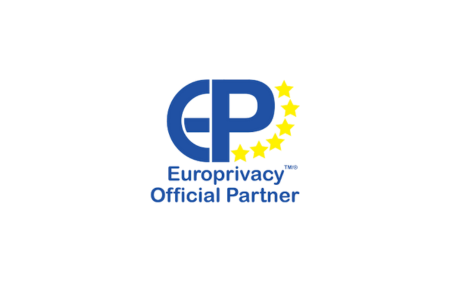 October 2021 marks a new milestone for HubSpot, named leader among Marketing Automation platforms by the Gartner Magic Quadrant.
What is the Gartner Magic Quadrant?
Gartner is one of the most influential research and analytics companies in the world: it offers its services in more than 110 countries serving the needs of more than 300,000 professionals.
The "Magic Quadrant" is its trademark and consists of a series of market researches developed through a proprietary methodology: its aim is to define the main market trends.
The Magic Quadrant is made up of 4 areas:
Challengers
Heads
Niche players
Visionaries
The different quadrants include service providers, present in specific markets in which growth is very high and the differentiation between providers is clear and clear.
Why did HubSpot become a leader?
HubSpot was recently positioned, for the first time, as a "leader" in Gartner's Magic Quadrant for B2B Marketing Automation technologies.
HubSpot reached this important milestone thanks to a constant improvement of the platform and its services and the ability to respond to specific needs of marketers who today are no longer just looking for powerful tools but easy-to-use tools.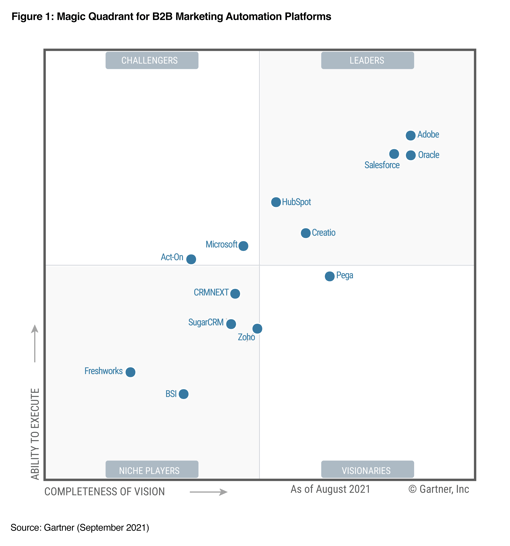 Specifically, HubSpot has been defined as a leader for the following reasons:
Ease of use and adoption of the tool: HubSpot differs substantially from other platforms available for Enterprise companies on the market for its ease of use and implementation. Unlike other software, HubSpot does not require long configurations for use and it can be added into the corporate ecosystem in a few quick steps;
A unified data model and a single platform to support all available Hubs;
Numerous satisfied customers: HubSpot is working daily to offer its users a continuous improvement of the platform;
Network of Partners: HubSpot has a large network of partner agencies, of which Delmonte is also part, located all over the world with the aim of helping companies and their business to get the most out of the platform;
Availability of numerous integrations: HubSpot provides a large number of integrations useful for transferring all the data that the client company needs into the platform, working on a single all-on-one platform.
If you are interested in learning more about the topic, download the complete HubSpot report and find out all the details of this new important milestone.